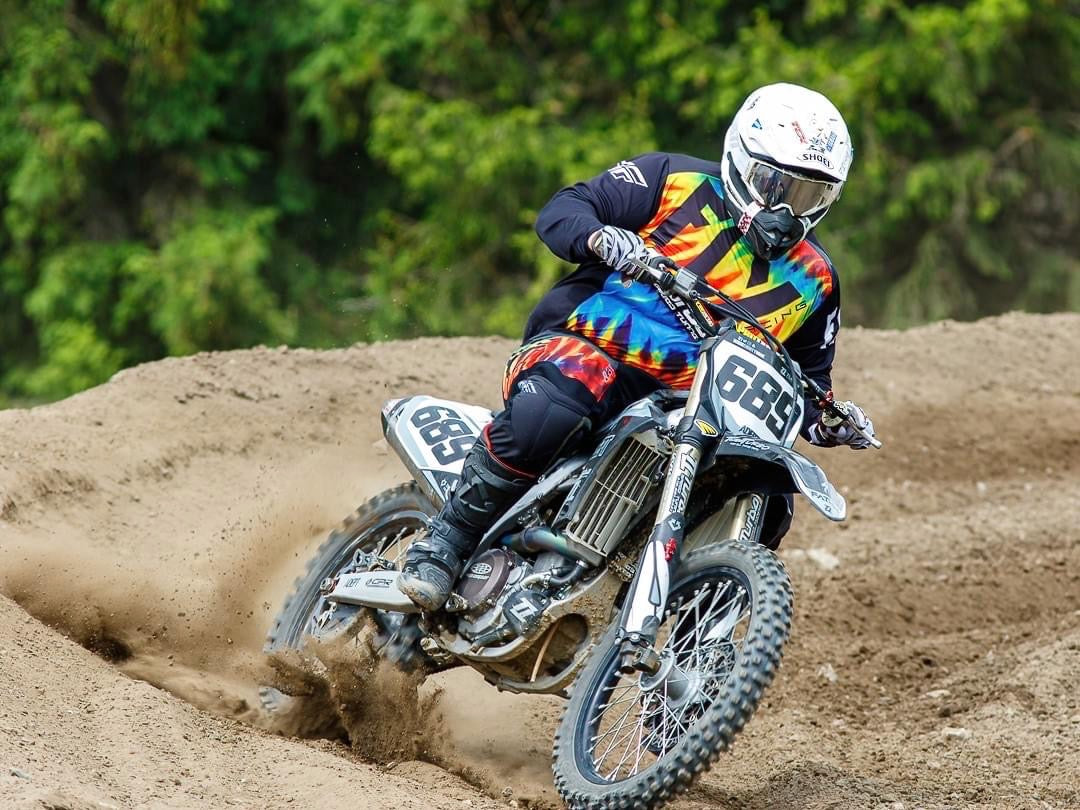 Our Story
Motocross runs deep in our roots. It's in our blood, as a family tradition that's been passed down through the generations. At a young age, I can remember birthdays and holidays revolving around Honda trail bikes, and backyard family fun.
I was a late bloomer for the Gerwin family, starting on 2-wheels at the late age of 10. Motocross didn't come easy to me, but I loved the challenge to progress as an athlete, young adult and ultimately, a business owner. During this time, I came to find my talent and drive to help others through their journey within the sport.
Working at motorcycle dealerships in the early years, and eventually pursuing my path through motorcycle technician schooling, I found my passion for the sales and performance side of the industry. Working into management with various suppliers and protection companies, I've had the pleasure to work alongside and meet some of the industry greats.
The isolation experienced through the pandemic was the spark that ignited our journey. With so much uncertainty, mixed with an unprecedented industry demand, the doors were open for a local performance shop, based in NW Ohio. RYDR Powersports providing motocross services to the Detroit, Ann Arbor & Toledo areas was born.
RYDR Sport Group, LTD. holds three companies; RYDR Powersports, Turbo Speed Tuning & FATHM Ride Co.
For RYDRS, By RYDRS.
RYDR Sport Group, LTD.
RYDR Powersports

Toledo, Detroit and Ann Arbor's Motocross & Off-Road Performance Headquarters. Specializing in Custom Suspension Tuning & Engines.

For RYDRS, By RYDRS.

Turbo Speed Tuning

Enhancing your ride experience, with custom suspension tailored to your weight and preferences. Rebuild, Revalve, Restore.

#TunedByTurbo

FATHM Ride Co.

Dirtbike & ATV Apparel, Powersport Accessories & Casual Wear.

Action Apparel | For all things Moto™